Did you know that today is International Day of Women and Girls in Science? Claire the Square is here to talk about her favorite woman in science – Katherine Johnson!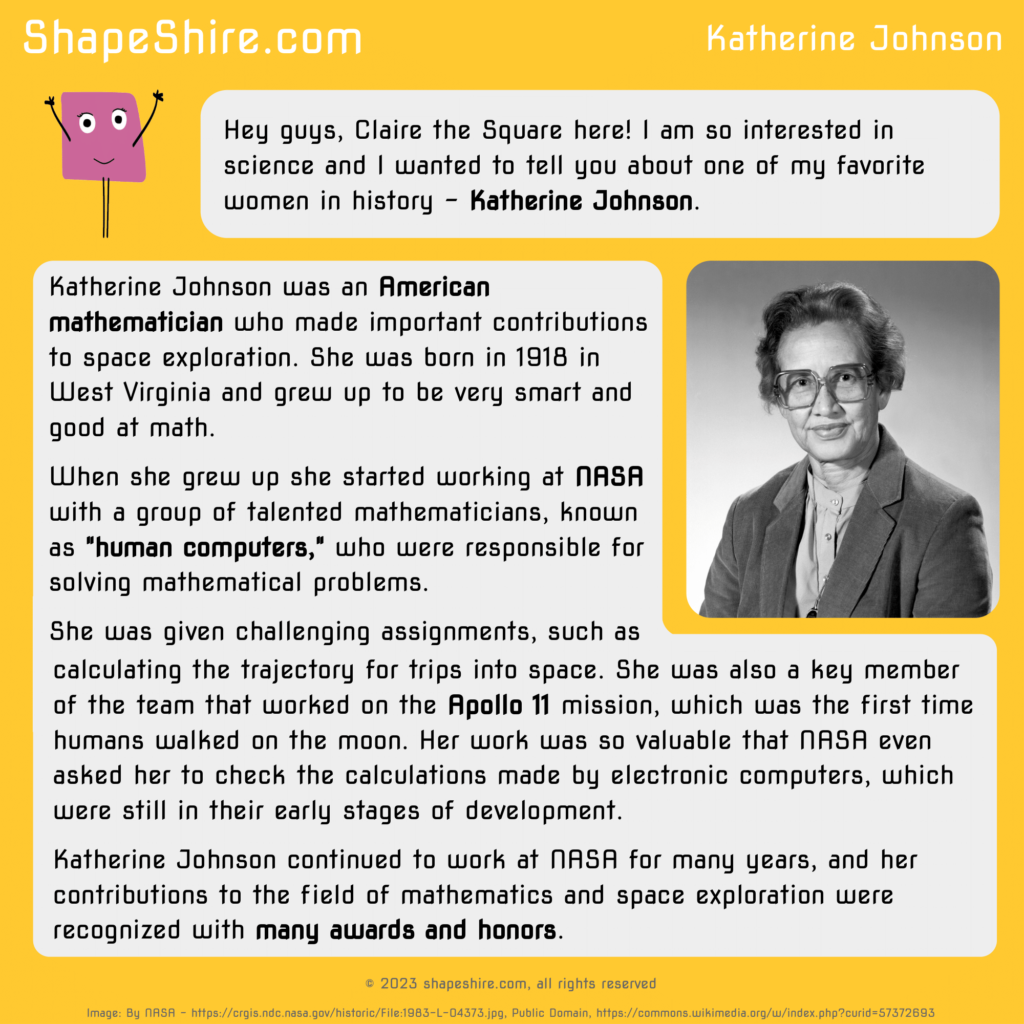 Katherine Johnson was an American mathematician who made important contributions to space exploration. She was born in 1918 in West Virginia and grew up to be very smart and good at math.
When she grew up she started working at NASA with a group of talented mathematicians, known as "human computers," who were responsible for solving mathematical problems.
She was given challenging assignments, such as calculating the trajectory for trips into space. She was also a key member of the team that worked on the Apollo 11 mission, which was the first time humans walked on the moon. Her work was so valuable that NASA even asked her to check the calculations made by electronic computers, which were still in their early stages of development.
Katherine Johnson continued to work at NASA for many years, and her contributions to the field of mathematics and space exploration were recognized with many awards and honors.